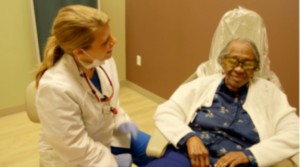 Our caring and professional staff provide residents the option to receive on-site dental services. This program eliminates the stress that may prevent some from scheduling appropriate dental care.
Staff, residents and family members have an opportunity to receive education and information regarding better oral care, health and comfort.
Smiles To You provides:
• Dental exams • Digital X-Rays • Routine and Advanced cleanings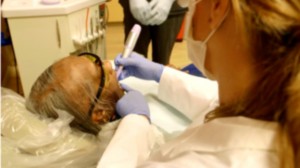 • Fluoride treatments • Dentures and Relines • Fillings • Extractions
• Sleep appliances • Dry mouth therapy • Additional dental services
Smiles To You was the proud recipient of the 2014 National Score Awards representing the category of Small Business with Outstanding Citizenship. To learn more about Smiles To You and their award, click on the image below.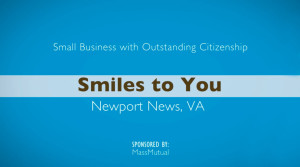 All residents interested in our mobile dental care may participate in a free dental pre-screening and receive personalized dental hygiene care instructions and dental product recommendations.
For more information, please contact
Katherine Reynolds, RDH
Executive Manager and Director
757.927.2238 | Smiles-2u@cox.net